Federacja – państwo składające się z mniejszych, obdarzonych autonomią państw związkowych (np.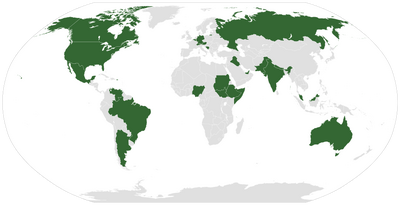 stanów,  krajów, prowincji, kantonów, landów), ale posiadających wspólny (federalny) rząd.
Państwa związkowe posiadają zwykle szeroką autonomię wewnętrzną oraz tworzą w niektórych kwestiach własne prawa, wspólna pozostaje najczęściej polityka zagraniczna i obronna. 
Ad blocker interference detected!
Wikia is a free-to-use site that makes money from advertising. We have a modified experience for viewers using ad blockers

Wikia is not accessible if you've made further modifications. Remove the custom ad blocker rule(s) and the page will load as expected.